Finished Astaxanthin Products
We are great at what we do and our Services simply rock
Trade mark KIRCHHOFF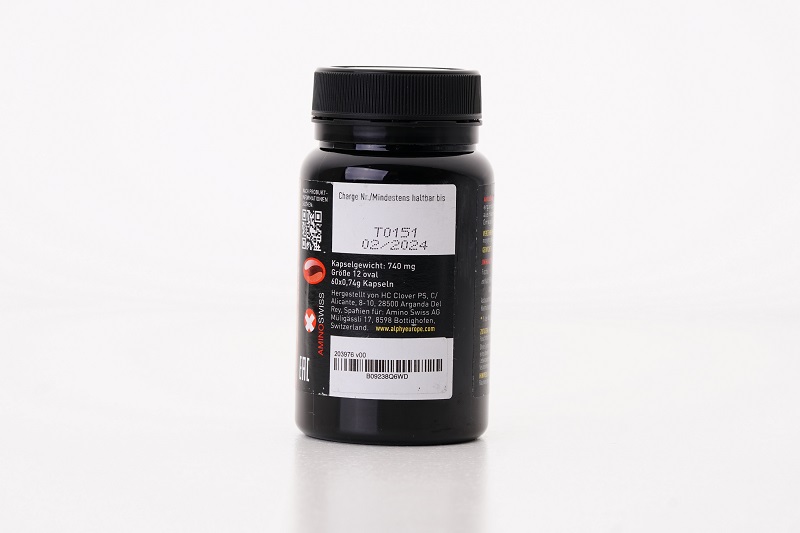 Food supplement AstaSun-O Astaxanthin 4mg + OMEGA3
AstaSan-O is a balanced dietary supplement without genetics, a blend of natural astaxanthin from Haematococcus Pluvialis extract and fish oil, a source of OMEGA3 polyunsaturated fats, which include EPA and DHA.
Formula for SGC
Active
Ingredients
mg
80 mg EPA
Fish oil  18 EPA 12 DHA TG
500
mg
50 mg DHA
4 mg pure
Astaxanthin
40
mg
FILL WEIGHT CONTENT:
540
mg
FISH gelatin
145,161
mg
Glycerin (E-422)
54,839
mg
TOTAL SHELL WEIGHT:
200
mg
TOTAL CAPSULE WEIGHT:
740
mg
contains natural astaxanthin and active extracts
increases the vitality of the skin
dry, cloudy skin becomes soft and youthful
provides the skin with moisture
stimulates the transport of nutrients and prevents the skin from drying out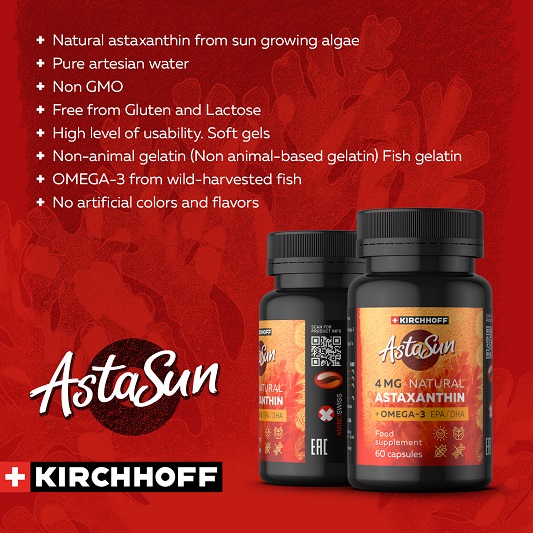 Natural Astaxanthin have a large wide scope of application
You can use Astaxanthin as follows
Sports nutrition and drinks
85%
Yunnan Alphy Biotech Co. Ltd
This is an impressive equilibrium of modern technologies, own patented developments, deep scientific base, certified production, permanent quality control, qualified personnel, large-scale opportunities, social responsibility and Eco-oriented principles.
Learn More
Comments are closed.